The Bowery Brothers
The origin story
Long before The Bowery district of Manhattan was home to $1000 a night hotels and chi-chi eateries, The Bowery was the dark heart of Manhattans underbelly. New York City's Bowery once conjured up visions of desolation. The word itself, used to be synonymous with the drunk, destitute and down and out: Think of the "bowery bum."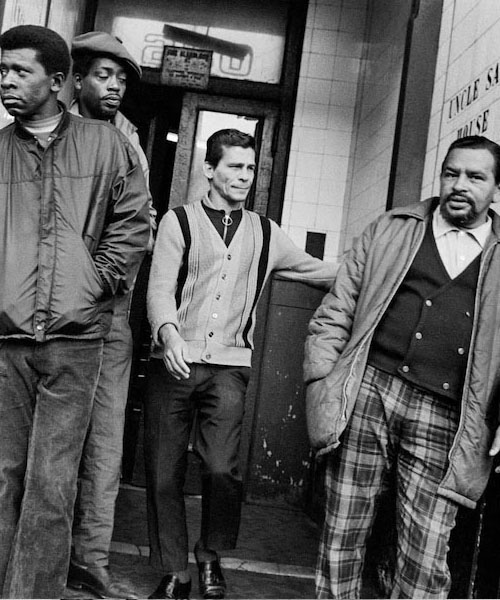 In the Bowery once stood CBGB, the famed venue where punk and new wave acts such as the Ramones and the Talking Heads played.
Also, in the dark heart of the Bowery district was the nefarious Sunshine Hotel. The Sunshine Hotel was The Bowery's most notorious and last to close flop house. Residents stayed in cubicles measuring four by six feet with no windows and chicken wire ceilings. Some stayed a few days, some, the rest of their days.
The Sunshine Hotel was occupied not only by the failures of society but by struggling artists. Painters, musicians, suicidal Russian playwrights and aspiring singers and Broadway wannabe's lived in the squalor of the Sunshine Hotel. It was cheap, close to the action of Tin Pan Alley and Broadway and added a gritty sense of toughness to your artist's resume.
"The Bowery is the longest street in America: Once you get on it you never get off." 
The Sunshine Hotel drew many different people from many failed walks of life. There were steelworkers who were battling the bottle, seamstresses from Manhattans last sweatshops and Artists. Artists who had fallen on hard times, as artists often do, were one of the Sunshine's most common tenants. Men like  Anthony Coppolla, a failed portrait painter, was a resident of the Sunshine from 1955 and until its close in 1999.
In the fall of 1957, 22-year-old Marie Spurling of Harlan County, Kentucky fell on hard times. Before her fall and subsequent residence in the Sunshine Hotel, Marie was trying to make it in NYC as a singer and a songwriter.
According to sources, Marie spent many months in the spring and summer of 1957 knocking on doors throughout the publishing houses and recording studios of New York's Tin Pan Alley and most specifically, The Brill Building.
The Brill Building was  famous for the Brill Sound and home to such artists as Burt Bacharach, Carole King and Gerry Goffin and many others including, Mike Stoller, Jerry Lieber, Neil Sedaka etc. The list of that era's musical giants to come from the Brill Building is extensive.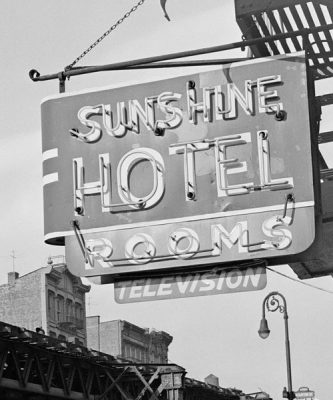 Listen While You Read
After an exhaustive 4 months of trying to pedal her songs and musical talents Marie, broke and broken, fell on hard times and fell into the arms of Anthony Coppolla. She also, for a short time, fell into the seamy, but warm confines of the Bowery's Sunshine hotel.
In that cold, dismal winter of 1957/58, Marie became as liked to have said at the time, "in the family way" with her and Anthony Coppola's child .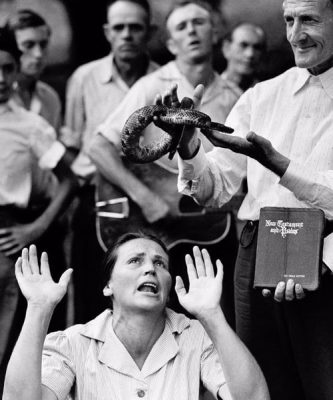 From what we have been able to find out about this period in her life,  Marie's parents back in Middlesboro, Kentucky were fundamentalist Christians from the church, The Full Gospel Tabernacle in Jesus Name. Famous for their handling of venomous snakes.
Behold, I give unto you power to tread on serpents and scorpions, and over all the power of the enemy: and nothing shall by any means hurt you.
Going through the scant documents and limited historical research we were able to come by, we were able to find 2 letters from Marie to her parents, Hezekiah and Gladys Spurling. These letters both outlining her predicament and their response to Marie. We quote the pertinent sections of these 2 pieces of correspondence.
Marie's letter to her parents:
"Dear Mother and Father,
New York, has been as you would warned me it would be, the Devils playground. I have prayed nightly ever since arriving here, wishing that I had I had listened to you. I have asked the Lord for guidance and forgiveness. I am without a sign from our lord savior.
I have also sinned. Oh lord I have sinned. I have fallen into the devil's web and I am now regrettably, in the family way. I beg for your forgiveness, guidance, and bus fare to return home"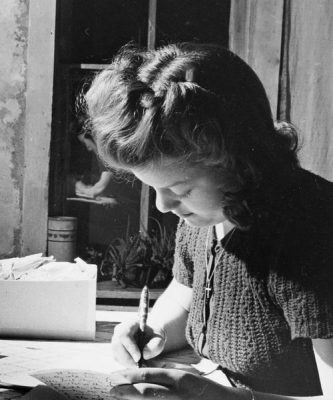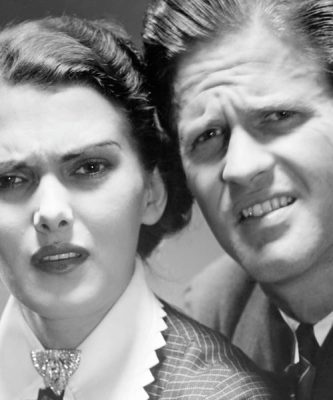 Hezekiah and Gladys response.
We warned you not to leave Middlesboro and your job at JJ Newberry in order to chase that silly cotton-headed dream of yours to be a songwriter and singer. We knew no good could come of it!
We have consulted with our Pastor Andrew Hamblin and he has instructed us to cast you out without remorse or concern. However, as god-fearing Christians and loving parents we have instead made arrangements for you to have your child at the Madonna House in Fort Mitchell.
Once the child is born, it will be given up for adoption and you will return home and to your job. This "problem" is to never be mentioned again.
Enclosed, find $15 for bus fare to Ft Mitchell from New York, this should be enough for the fare and sandwiches along the way. May God have mercy on you."
Madonna House
The Madonna House records show that Marie did indeed go to Ft. Mitchell and the Madonna House in the late winter of 1958.
There in the early summer of 1959 (June 12), now unclassified Madonna House records obtained through the FOIA (Freedom of Information Act) show that Marie gave birth to not one child but 2 boys, fraternal twins. Mick and John.
Both boys were given good Christian names, one was named Michael (Mick) and the other named John.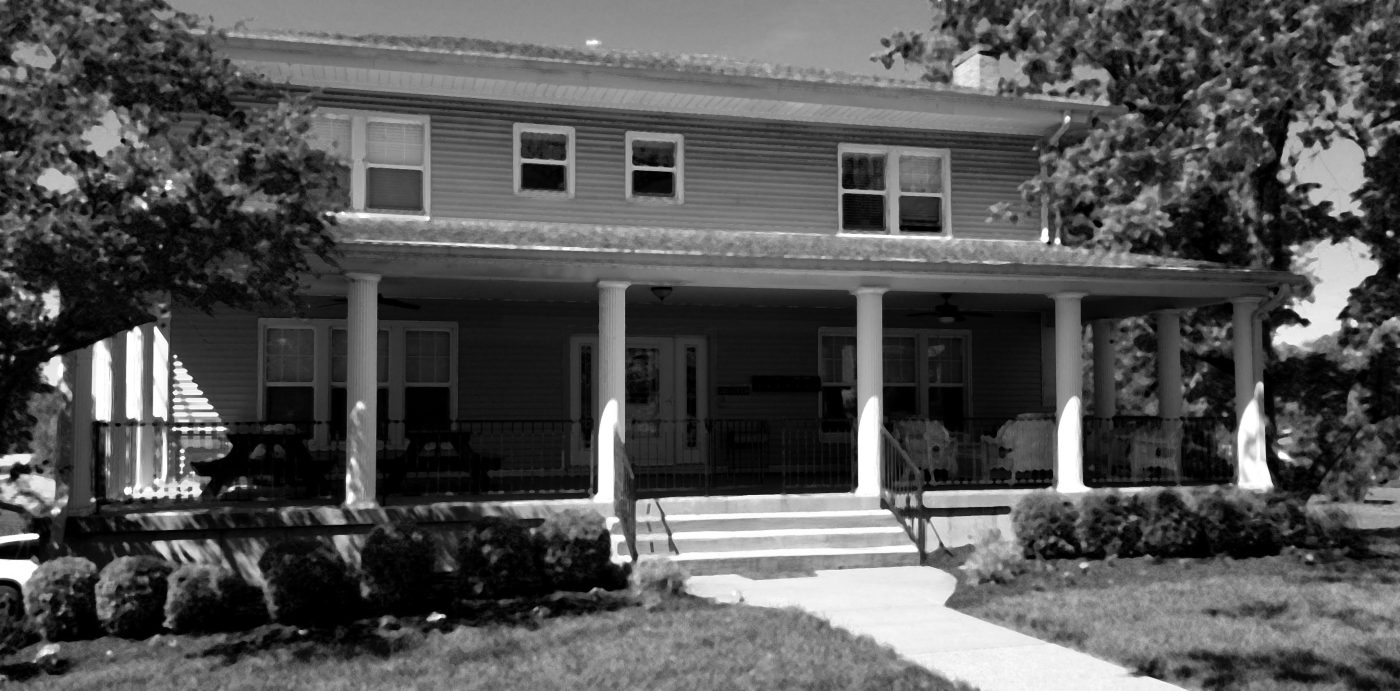 LIsten to the bowery brothers songs
According to Madonna House staff reports , the boy named Mick, was a good natured, happy child. Full of vim and vigor and constantly smiling and cooing Mick quickly became the favorite of the women who cared for him at Madonna House.
On the other hand, the boy named John was both sickly and ill-tempered. Plagued with Colic, John became the least-loved of the institute's children at the time, as shown by records kept at that time.
"The boy, John, is entirely unlovable. He is constantly crying and fussy, while his twin brother, Mick is a joy and a bundle of love"
Madonna House, July 1959
Within 3 days of the boy's birth Marie left Madonna House and had caught the bus back to Middlesboro.
Marie died in 1962 in a freak threshing accident on her parents farm. She never saw nor heard from her boys again.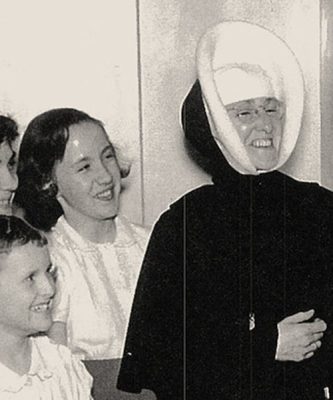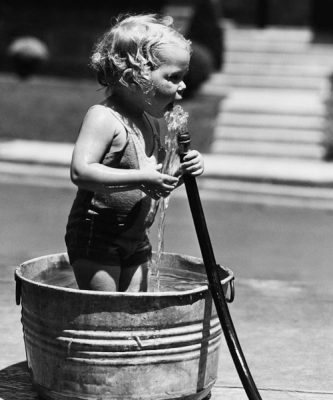 Orphans
Once weaned, each boy was then put up for adoption.
According to the institute's records, part of the adoption stipulations were that the children born to Marie must be adopted to parents who were both Christian and most importantly, as far away from Kentucky as possible.
The other stipulation in the adoption process was that both boys were to be split up and adopted by different parents and sent to live in different locations.
Their identity was to be never known to the other.
In early fall of 1959 the 2 boys were adopted out.
What happened to Mick Spurling?
Mick Spurling was placed with the Dalla-Vicenza family of Sault Ste. Marie in the province of Ontario in Canada. He was formally adopted into the loving family and was renamed and became Michael (Mick) Dalla-Vicenza.
The Dalla-Vicenzas already had 6 children and wanted a 7th. However, as Mrs. Dalla-Vicenza stated in her family memoirs
"We adopted Mick because I wanted another kid, but I was just too plain tuckered out to have another one the regular way, whew!"
The Dalla-Vicenza family, by all accounts, was a loving family with deep ties to the community. The family was also incredibly musical. All the older Dalla-Vicenza siblings played a wide variety of instruments.
In fact, in the mid-60's and until the early 70's, the family (except young Mick) had a travelling musical act called, The DV's.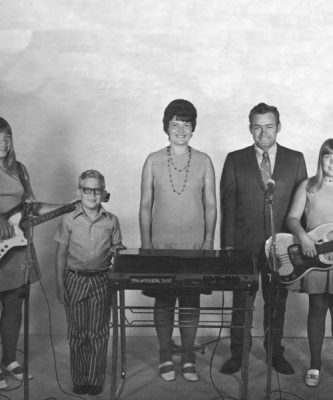 The DV's played all over Ontario and northern NY state. Fairs, Bar mitzvahs, Proms, and such. Their specialty was an Italian-flared rock and roll mixed with a slight country tinge.
The young Mick, too young to join the family on stage, was always at these shows.
During these formative years Mick absorbed the family's myriad of playing styles and learned how to play every instrument that his brothers and sisters played in the band.
He also was a quick study, mimicking his siblings in their 3 and sometimes 4-part harmonies.
Over time, Mick became a musical prodigy in his own right.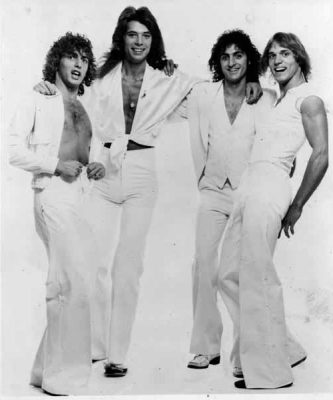 Micks Teen Years
Like many young teens in the late 1960's and early 70's Mick joined his high school buddies Tim and Rene Huot (drums and bass) and started playing in his first real rock and roll band.
Mick's first band was called Balderdash. Not a particularly great name but it delivered great harmony vocals by way of Mick, Tim coupled with Rosanne and Pauline Bourgoin; sisters he'd met at a wedding, who sang like birds.
His next band started out as 'Barney' but then changed their name to Shama; a musical move that would forever spearhead Mick's future musical career.  
The whole story of Shama can be found here on Mick's personal web site. It is a storied road and makes for great reading.
Shama toured up and down and back and forth the entire Canadian landscape from 1976 until 1980.
In the early 1980's Mick and all of the boys from Shama had successfully transplanted themselves to Vancouver, Canada. Vancouver during the 1980's and onward was a huge musical hotbed both nationally and internationally.
In Vancouver, starting in 1981, Mick started his highly regarded professional music career in earnest.
Over the next 40 years Mick would become one of Canada's top musical sidemen, becoming the lead vocalist, bassplayer, guitarist and keyboard player for The Randy Bachman Band along with some prestigious session work for such big name bands as Motley Crue. Mick was also rose to a position to accept a dinner invitation from the Prime Minister of Canada at 24 Sussex Drive – the equivalent of being asked to by the President of the United States to have dinner at The White House.
All of this went along without interruption until that fateful notification in 2016 from his DNA profile on 23andme.    
More about that soon.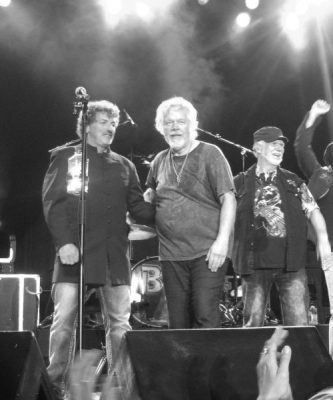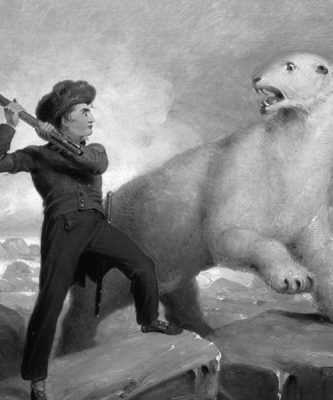 What happened to the child, John Spurling?
John Spurling's family and life took a much different and darker turn than that of Mick's life.
Not as much is known about his upbringing and life but from what little is known we are able to piece together the following.
John was adopted to the Graham family of Hamilton Ontario. John Graham was adopted as the youngest of the family of 4 siblings, 4 boys and 2 girls.
The Graham family was a military family. The father, Thomas Graham was constantly being stationed in different military bases across the country.
This included a 6-month stint in Churchill Manitoba where, legend has it, the infant John was saved by a local prospector from a near polar bear mauling.
According to Graham family legend, his mother Audrey had left the infant on the roof of the family car and had forgotten he was there.
John fell off the car roof onto the roadside and was left to fend for himself. A Polar Bear stalked the infant for 2 hours before his absence was noticed by the family.
Fortunately for John, a local Churchhill prospector found the infant just as a Polar bear was set to pounce on the boy.
The prospector considered keeping the child he had saved in order to raise him as his own. However, after an hour, even the grizzled old prospector was ready to send the child back to his family.
Again, according to family lore, John's maother reluctantly agreed to take the child back. To say John's upgringing was tough, would be an understatement!
The one saving grace for John's from his adoptive family upbringing was its musicality. All the kids were given access to the family stereo for up to 40 minutes each week. All of which gave him a love for music and creativity that lasts to this day.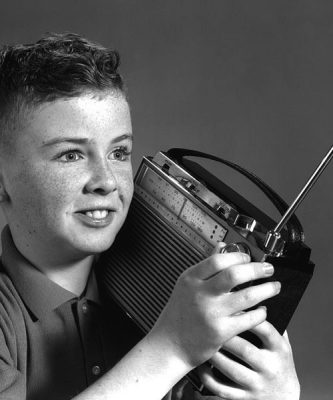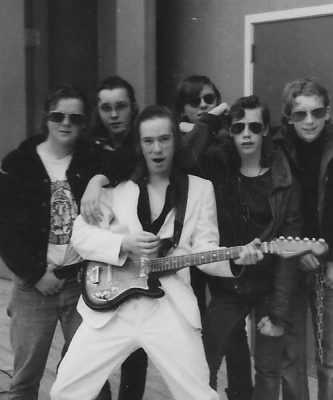 At a young age, John started writing poetry and keeping a journal. Over time, these developed into a collection of song lyrics.
In the late 1970's, now residing with his adoptive family in Victoria BC, John left home at age 17 in order to pursue a passion for singing and song writing.
In the early 1980's, just before John's first stint in prison he was in his first recording act, The Tumours. Their first and arguably only hit, was The Twilight Zone. This post apocalyptic punk song was driven by the election of then American president Ronald Reagan.
Post Tumours, John moved to Vancouver to follow his dream to be a professional musician. In 1982, he joined the Vancouver band The Vacationers. They disbanded in 1985
It was at or about this time that John suffered his major writers block episode. Read about the Head Injury
After 1985, until not much is known about John's musical or personal life other than he did a couple of stints in prison for extortion while working as an agent for The Feldman Agency.
A fluke accident unleashes the lyrics
In the summer of 2014 John Graham (formerly John Spurling) was walking in the Pride Parade held in Victoria BC.
As he was walking alongside of the main Pride float one of the rambunctious pfloat riders threw off his/her/she/he spike heels in a show of enthusiasm.
All of this would have been a long-forgotten moment except that that pole-dancing glitter-laden spike heel feel squarely onto John's head puncturing the scalp and requiring medical attention and 10 stitches to heal the wound.
This all would have been a forgettable incident except something amazing and unforseen happened. John began writing song lyrics at a breakneck speed.
In his earlier musical career John had been a lyricist of some note, but a bizarre gardening accident in 1984 put John into a near 40 year state of writers block.
With the fluke accident of the shoe dropping on his head, John's lyrical output skyrocketed. This open the doors to the Bowery Brothers songs. Read all about the Head Injury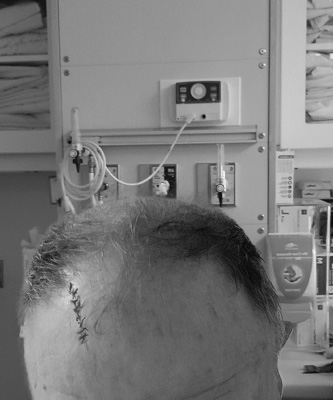 DNA and 23andme tests reveal the Bowery Brothers to each other.
In 2016, independent of each other, the 2 brothers each did a DNA test. Perhaps they "knew" there was something missing, perhaps it was out of simple curiosity.
Whatever it was, in early 2016 both Mick Dalla-Vee ( nb. In the late 80's Tom Lavin from the band 'Powder Blues', insisted that Mick shorten his last name professionally. 'Michael Dalla-Vicenza' became 'Mick Dalla-Vee' at that point.) and John Graham took the DNA test, and each received the results that each had a sibling match. This was the birth of the Bowery Brothers.
The Bowery Brothers Are Born
Unbeknownst to each of the Bowery Brothers, both had moved to Victoria BC. After their reconnection through 23andme, they became familiar with each others existence they realized they both had an enormous passion for music, writing and recording.
Early in late 2016 the 2 now reconnected brothers started their recording journey. Mick, now an accomplished producer and world-class multi-instrumentalist combined his considerable talents with John's 7 chords and his suitcase full of lyrics.
Their first EP, "Smell the Fumes" was released in 2016 and through an odd series of personal connections, garnered Bob Dylan's attention.
Looking to give his audience a more energetic performance and a more audience-centric concert experience it was agree that the Bowery Brothers would open up for Bob.
As an odd site bar to this the Bowery Brothers were signed to an NDA by Bob's management company, effectively stopping the Bowery Brothers from speaking openly about their experiences on tour.
They then set out to accompany Dylan on his "Never Ending Tour" tour dates from 2017 to present. See Tour Dates.
The Great Covid Recording Sessions
In the spring of 2020, the emergence of the Covid-19 virus put a dramatic and unprecedented end to the touring for the Bowery Brothers and for all artists worldwide.
However, it did open up for time for the recording studio and an unmatched opportunity to create, write, record and produce new Bowery Brothers songs.
These songs are available for sync, song and artists placement, song doctoring and corporate work.
Now in the fall of 2022 we are proud to announce of latest Bowery Brother release entitled "Yo Dawg!"
Watch the complete Bowery Brothers interview.
This video explores the long true origins story of the Bowery Brothers. The idea that they were actually twin boys, born out of wedlock, separated at birth and then reunited much later in life. It's a story that will keep you riveted.
THE BOWERY BROTHERS JOURNEY CONTINUES…
Listen to the Bowery Brothers Songs